FanGirl by Rainbow Rowell  
Publisher: St. Martin's Griffin
Genre: Young Adult, Contemporary
Pages: 438
Cath is a Simon Snow fan.
Okay, the whole world is a Simon Snow fan…
But for Cath, being a fan is her life—and she's really good at it. She and her twin sister, Wren, ensconced themselves in the Simon Snow series when they were just kids; it's what got them through their mother leaving.
Reading. Rereading. Hanging out in Simon Snow forums, writing Simon Snow fan fiction, dressing up like the characters for every movie premiere.
Cath's sister has mostly grown away from fandom, but Cath can't let go. She doesn't want to.
Now that they're going to college, Wren has told Cath she doesn't want to be roommates. Cath is on her own, completely outside of her comfort zone. She's got a surly roommate with a charming, always-around boyfriend, a fiction-writing professor who thinks fan fiction is the end of the civilized world, a handsome classmate who only wants to talk about words… And she can't stop worrying about her dad, who's loving and fragile and has never really been alone.
For Cath, the question is: Can she do this?
Can she make it without Wren holding her hand? Is she ready to start living her own life? Writing her own stories?
And does she even want to move on if it means leaving Simon Snow behind?
It finally happened, after a month of life barging in on my reading time, I finally finished this book. My first Rainbow Rowell book! This is an author who's name gets bounced around a lot in the YA community. I couldn't wait to finally read one of her books. Actually I stayed up until 3 am just to finish it. Towards the end I didn't want to put it down. Although it was more so I could finish the book, than because I was in love with it. This book, in my opinion, was overly hyped. It was a good book, but not a great one. While I do find myself wondering what happens to everyone next, I'm not suffering from anything close to a book hangover.
To Rowells credit I did enjoy her writing style. A third person narration but still from Cath's point of view. The book follows Cath/Cather in her first year of college. In some ways Cath is very easy to relate to. She's an 18 year old freshman afraid of college life and change. She's obviously a huge fangirl who is obsessed with Simon Snow (basically Harry Potter). She writes fanfiction, is socially inept, loves books and she has some serious family issues. All of this to deal with on top of keeping top marks in school to maintain her scholarship. Rowell covers that beautifully! It's incredibly realistic. While college can be fun and defines freedom for teenagers, it's also very scary. It can be an incredible struggle to keep up with homework, tests, projects and life!
At first Cath has no clue how to begin dealing with everything, especially without her sister Wren to lean on through her troubles. Her roommate Reagan makes it very clear that she doesn't want a roommate. Cath has no idea where the dining hall is and how to properly make use of it so she eats nothing but nut bars and peanut butter. Gross. Levi, her roommates ex-boyfriend/good friend, is constantly spending time in their room. He tries to coax Cath into conversations just to get to know her, but she doesn't really bite the bait.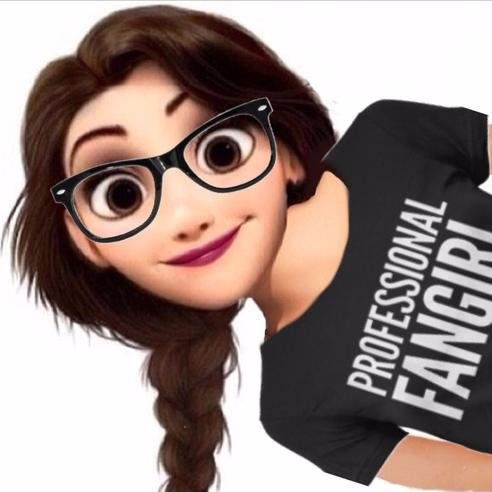 In other ways Cath's character kind of upset me. She was a huge push over. Letting others take advantage of her and her creativity, letting Reagan boss her around sometimes, letting Wren get away with treating her like dirt after everything they've been through together. She has no back bone! Though forgiveness is one of the best traits any human being can have, she forgives a little too easily. By that I simply mean she doesn't ask for any explanation, there are no detailed conversations covering the underlying issues between her and Wren. Cath doesn't approach issues she just ignores them until she's over it. Ugh. At one point Reagan actually tells Cath that she's kind of pathetic and you know what? She's right. I've noticed that YA authors tend to do that. Write a character who unrealistically avoids confrontation and let's people get away with treating them like crap. Teenagers of all people are not like that at all.
Cath does have a big heart though. She love her sister endlessly and cares for their mentally unstable dad even though she's only 18.

Wren is every bit Cath's opposite. She's outgoing, she cares just enough about her looks, she makes friends easily, she's very into boys and is not afraid to put herself out there. However she's also very selfish and irresponsible. Dropping her sister like last years outdated accessory. Wren quickly befriends her roommate Courtney before the first semester even starts. Together they hit up every frat party they can and binge drink themselves into oblivion. It's understandable to crave independence when you're a teenager, especially if you have a twin that you do everything with. I just feel like Wren takes it a little too far. Ignoring Cath's messages and phone calls, scaring the bageezus out of her family and boyfriend. Wren doesn't take a lot of responsibility for her actions either. It isn't until the end of the book that we finally get a glimpse of the Wren that Cath has been talking about. Every time Wren pops up in the book it's not in a very good light. Unfortunately because of this I can't really form a strong opinion about her character. I feel like we don't really get to know her and what we do know kind of sucks.
I did really like Levi and Reagan's characters. Reagan's moxie is to die for! She has this in-your-face attitude and is just the right amount of snarky. Like Wren, she's constantly going out to party and often spends the night with boys. When she finally gets Cath to join her she does a good job of sticking by her side. I get the feeling that she's someone you can trust to back you up in any situation. As long as you stay on her good side of course.

Levi, ohh Levi. Let me first say that he's every bit the dream guy I have been waiting for in my actual life. He was raised on a ranch, wears flannel, has that country boy charm and is secretly a geek. Though he doesn't read books.
To me he's the perfect match for Catch. Having little in common with her, he brings out some of the social traits she tries so hard to hide away. His maturity levels out her own when he reminds her that she doesn't need to shut out the world to write fanfiction. Levi is also very supportive of Cath. Showing huge interest in her Simon Snow fanfic stories, listening to her worries about her family and school, participating in emergency Kanye dance parties. Although he does mess things up between them at one point, not helping Cath's trust issues, he redeems himself immensely. Their relationship was definitely swoon worthy, rather Levi was swoon worthy. I didn't feel that Cath cared for Levi as much as he cared for her. Despite his one night of bad judgment.


Also Cath acted very strangely. I think technically Levi is her first ever boyfriend and it shows by her awkward displays of affection. It's cute to continuously kiss your boyfriends face. I kiss my boyfriend on his face all the time. I kiss it, I don't practically eat it. But there were moments where I held the book way out and front of me with both hands and said "You are SO weird!" It was just a little too much.
The end of the book wasn't bad. On the contrary it made the whole story better. It definitely wrapped up the loose ends, fairly quickly. Everything seemed a little rushed. It's like it was done simply because the book was ending. Almost like a last minute decision. There were probably some parts of the story that didn't need to drag on so we could have had more detail in the end.
Over all I'd say that the book was worth reading. I may have set my expectation bar a little high with this one and that could be why I felt disappointed with it. Also the tone of the book was a little droll. Every time I would pick up the book I would get easily distracted after one chapter. So I unfortunately can not give this a 5 star rating and instead I give it………..3.5
.
Do I still recommend this book? Yes, yes I do. It's a good coming of age book. But if it's something you really want to read I would maybe get it from the Library, a friend or even a used book store.  I am still looking forward to reading Carry On! The Simon Snow snippets  (I got tongue tied reading that out loud…….Simon Snow snippets Simon Snow snippets ) in this book made me really want to pick up a Simon Snow book! I can't wait to read about him and Baz.