I mean that yesterday was, National Coloring Book Day??? I had no idea this was an actual thing until I saw it on A Crafty Lady In Combat Boots while I was visiting her blog. Then again just now on Twitter. Seriously the timing is exceptionally perfect because I just received this book yesterday from Penguin Random House……
So I want to apologize for:
a) the low quality of the photos
b) the fact that the photos were taken on my table cloth 😦
I was in a hurry to take the pictures. I didn't want to miss out on sharing it with you guys while it was still relevant. I'm a weirdo like that.
I was really excited to receive this book and couldn't wait for it to come in. I'm a huge fan of art, especially surrealism. (Salvador Dali is my favorite artist.) Coloring has always put me in a good mood and it's a great way to pass the time. I can sit down and color while watching a movie or a favorite T.V. show 🙂 even while listening to an audio book.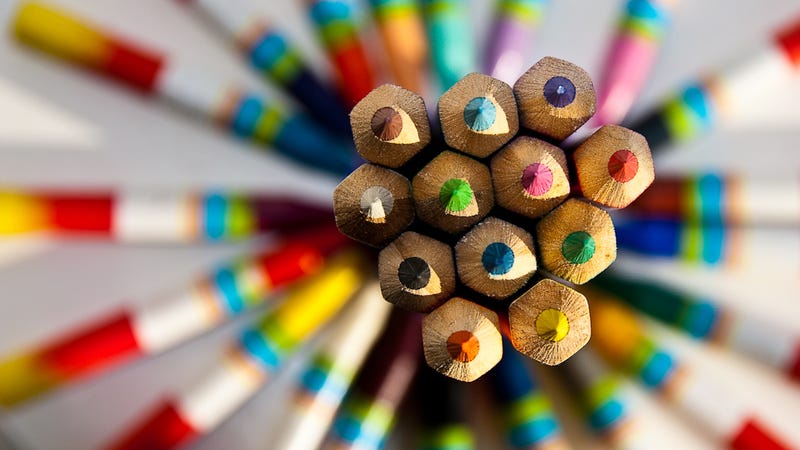 Colored Pencils are my go to. Mostly because I could never keep within the lines when using Crayons. Pencils always have a finer point. Also I don't have to worry about the wax getting anywhere on me, sometimes it smudges or smears to other parts of the picture. Markers are dangerous! It never fails. I will always wind up with marker on me. On my clothes, on my fingers, on my opposite hand! Plus they can bleed through pages so there's that……carpet stains too. Yikes. Pencils = safe.
What are you guys doing to celebrate National Coloring Book Day? 🙂