It's Friday! Woo! Another week has finally come to an end and thank goodness. I don't know about all of you, but I can not wait to enjoy my two days off. I'm ridiculously ecstatic.
To celebrate I thought I would do something fun like a book tag 🙂
This is a tag I found on mylittlebookblog, check out the site when you get a chance. It's a really cute book blog. So let's get started!
What Are Your Top 3 Book Pet Hates (Peeves)?
1. Folding pages! Dog ears or what ever it is you want to call it. It may seem silly but I really can't stand the idea and cringe every time someone suggests it. That is why I use book marks.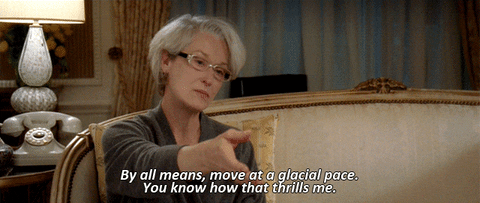 2. Buying a book, and hating it. I spend good money on books and get very excited to read them, only to be let down. I hate it when a book takes forever to get interesting. Makes me want to put it down and then reading it becomes a chore.
3. Being interrupted while reading. You see I'm doing something! No offense, but I really don't care about the latest memes I don't get anyway.
Describe Your Perfect Reading Spot
During Autumn, right under a tree who's leaves are changing, in a beautiful little park. Of course it has to be sunny with a cloudless blue sky and a crisp breeze in the air. Oh and abuelita's hot chocolate is a given.

Tell Us Three Book Confessions
1. Even though I hate pushing through boring books, I'll do it anyway. Because I don't like feeling that I abandoned a book and will hold on to the hope it will get better at some point.
2. I buy books based on their cover. I know I know, but lets be honest we all kind of do it at some point or another.
3. When I put new books on my shelves, I tell the other books to say hi and be nice. Because I want all my books to be friends.

When Was The Last Time You Cried During A Book?
The last book that made me emotional was Anna and the French Kiss. I remember reading it really late at night and she was so heart broken and frustrated with Ettiene. I started crying because I felt all her frustration. My boyfriend was kind of freaking out.
How Many Books Are On Your Bedside Table?
Just the one that I'm reading. Although I do have one in the drawer right beneath it.
What Is Your Favorite Snack To Eat While You're Reading?
I have a variety of snacks. Mostly I like salty foods. Sunflower seeds, pickles, cheese its all chased down with a cold Pepsi or Vanilla Coke. I will indulge in the occasional brownie with some hot chocolate.
Name Three Books You Would Recommend Yo Everyone
Cinder (The Lunar Chronicles) by Marissa Meyer, it's a fan-tastic book! A cyborg version of Cinderella? Sounds strange but that's seriously what makes it so good. It's different.

The Night Circus by Erin Morgenstern. I picked up the book on a whim one day when I had no idea what I was in the mood for. This book is one heck of an adventure. There is so much magic in it, in the acts in the different tents, in the clock! Months after I read it I still couldn't stop thinking about it.
I Hope They Serve Beer In Hell by Tucker Max. This is really if you're in the mood for a comedy. The guy is a huge jerk but at least he knows it. Which really makes the book even more funny.

So that's it! I hope you enjoyed the tag. I want to nominate everyone 🙂 because tags are fun and no one should have to wait for a specific nomination to do one 😉
As always if you like this post click the follow button at the top to stay updated on more bookish fun!
Happy Friday everyone!!!!